Everyone wants to find the perfect houseshare. To do this we have compiled a wide variety of resources to help you in your flat-share search.
**We are also proud to have created free tools for people in flatshares to split their bills between flatmates and set up their shared bills in less than two minutes.
House or flatsharing is become more and more common, given the state of the property market today. People are constantly looking for a room, or waiting for a special someone to fill it.
Top Websites for Finding a Flatmate
So we thought we'd give you all a helping hand by sharing some of our pearls of wisdom on a few websites that we think are pretty nifty…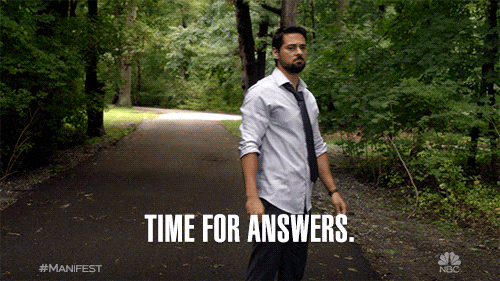 Ideal Flatmate is one of the newer websites in the flatmate hunting space but does an excellent job at finding you flatmates who you can really become your friends. IdealFlatmate serves more as a social network for flat-hunters rather than just a flatmate hunting tool. Ideal Flatmate offers a survey about your living habits to help quickly connect you with the right new flatmate.
On the site you are able to easily message other flat seekers from their profiles. From there you are able to create a group and browse for your perfect home. You are also able to list an empty room in your flat for flat hunters to discover.
EasyRoommate helps those looking for a room or who already have a spare room to find a housemate. It allows those looking for a room to enter monthly or weekly budgets, area preferences, the type of room they are looking for, and even preferences of roommate. So if you're a student looking to live with fellow students, or a young professional looking for like-lifestyle roommates, this site allows you to narrow your search in a few clicks of the button.
Both parties are encouraged to write a description of themselves and what they are looking for in a roommate. Open discussion at the start of a rental period is something we at acasa champion! Honesty and transparency are the key to housing happiness.
However, there is one key drawback. If you are using the free basic account only, you are unable to see message responses from potential roommates you have emailed. To see responses, you have to pay a rather hefty one month subscription of £25, which might be enough to put off a number of us.
Like EasyRoommate and IdealFlatmate, Spareroom is also all about finding rooms and housemates for people in need. But, unlike EasyRoommate where you can only search as an individual looking to fill or find a room, with Spareroom you have the extra option of "buddy ups". This is where you can find other people searching for accommodation to find a house or flatshare with. So rather than searching merely as a spare wheel for an existing houseshare, which might seem daunting, you can also have a greater say or role in building a house or flatshare from scratch with other like-minded people (hopefully!)
Spareroom is not only easy to use, but seems to really care about renter's rights. As shown on its website, it is taking part in the 'Raise the Roof' campaign so those who choose to rent out a room in their home get a fair deal. Encouraging people to rent out rooms is vital to increase the availability of affordable rental accommodation. Keep up the good work!
Launched in 2006. Perhaps better than any other site, Room Buddies allows you to be incredibly specific about what kind of roommate you are looking for. Being asked about your sexual orientation is perhaps a little invasive, but we nonetheless like Room Buddies' effort to increase information available to renters about their prospective roommates.
What we particularly love is the opportunity on Room Buddies for you to place a "free room" or "room wanted" advert. Unlike the aforementioned sites, on Room Buddies you can advertise yourself or your room and then sit back and wait for a response. There is less pressure on you to cumbersomely seek out a room or roommate yourself by entering information and trolling through search results. Make a free advert, and they can find you!
It also offers an awesome map which plots rooms that match your criteria, providing a simple visualisation.  In life, sometimes it's the little things which count. And this site provides both landlords and renters with free guides covering issues like security deposits to insurance to advertising tips.
Kangaroom appeals to our thrifty nature, it's free to list and unlike Easyroommate, it's free to communicate with potential roommates! And all praise must go to Kangaroom, for it has one crispy website. It really does provide a friendly user experience, mostly because Kangaroom understand visualisation.  Unlike other houseshare websites, with Kangaroom there are less granular details to fill in. You simply type in the area you want to live, and you can then see rooms available, their price, when they're available and the type of room  (be it a single or a double) by scrolling through without having to click into the property profile first which is often time consuming.
The downside? Kangaroom is great for finding a room, but doesn't offer much help when it comes to finding the perfect room and the perfect roommate. Unfortunately, it seems like you're taking a stab in the dark by in finding a roommate on this site, which might be fine for some but disconcerting for others who place the greater stress on who they live with rather than where they live.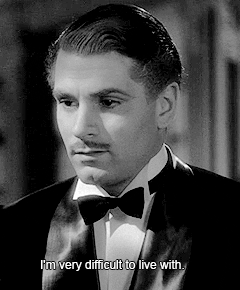 So if you're looking for a new roommate, or hoping to become one, all of these sites will certainly help you along your way. It's important to note, the reviews are just one person's genius opinion, and so should, like all things in life, be taken with a pinch of salt. Watch out for our next lifesaver of a post, where I'll be discussing our 5 favourite apps for existing flat and houseshares!