4 expert hacks for finding houses or flats to rent in London.
Flats to rent in London are notoriously hard to find.
Unfortunately, after sending a dozen queries about flats to rent in London & a few grimmy flat tours later, you'll realise why everyone complains about finding a place to rent in London. The market moves quickly and is expensive. Flats you visit are either already leased within the day, or awful…
It's only a lucky few who do in fact find a clean flat for the right price through online portals. Just in case that doesn't happen- here is some additional advice to help your property search.
Large property hunting sites are great to determine what areas are in your price range at the beginning of your search. They are less great for actually signing a lease.
Two of the largest property sites in the UK are Zoopla and Rightmove and serve as great places to start your property search. These sites will give you a great ballpark figure of what it cost to stay in various parts of the city. You can use our location tool to find the best places to live in London too. That being said, many of the ad's listed through these sites are outdated or have already been letted. While it is possible to secure a property through these sites, it can be extremely difficult to find exactly what you are looking for.
Most searches to find flats or houses for rent begin on these websites.
The largest sites:
Other smaller players:
Estate agents in your ideal neighbourhoods can connect you to properties before they are listed online.
If you have narrowed down what neighbourhood you want to live in, contact estate agents in that neighbourhood. Neighbourhood estate agents know as soon as properties go onto the market. They can connect you with exactly the type of property you are looking for before its even listed online.
Remember to check estate agent fee's as an additional cost when securing your property. Agents are required by law to publish their fees in full.
Also note, property tours tend to be during traditional working hours and letting agents will not do a tour later than 6:30. Be sure to let your work know you'll need to leave early/arrive late while completing your property hunt.
Walk around the neighbourhoods you are interested in living in and look for 'for lease' signs.
It may seem counter-intuitive but this can be a great way to find properties that are not listed online. It's also wise to check newspaper classified ads and don't shy away from adverts written it all caps. It could be that the landlord has a great property but is slightly older and not used to listing their property online. Some of the best flats to rent in London can be found through this method.
If you find a place you like, move fast!
High demand means you need to make a quick decision to get a good place. If you like a place, chances are someone else will like it too. Be ready to place a holding deposit within a few hours of a tour because the best places can easily go on the market in the morning and be gone by the afternoon. The holding deposit is typically the first month of rent in advance so make sure you have that money saved upfront.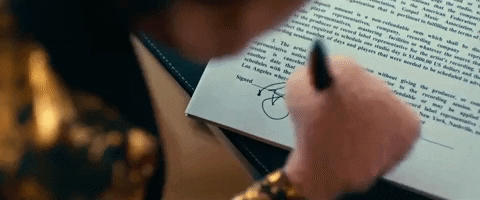 As we said, finding flats to rent in London is hard but don't give up hope. That's why we created this page to give you even more resources to help in your flats to rent in London search.
There are plenty of great places to live around the city so keep a positive attitude and you will persevere.
If you have any additional tips for finding flats for rent, email us at contact@helloacasa.com!